Paragon Backup and Recovery 16 Advanced Review
Paragon Backup & Recovery 16 is a feature-rich backup and recovery software for a wide range of users. Whether you want to simply save your data or create complex backup routines – this package of useful tools covers all your needs. This solution quickly backs up these files and folders: My Documents, My Media Files, My Email Folders and easily secures valuable data without additional configurations. Backup & Recovery Home has an improved user interface with special wizards that ensure ease-of-use , even for novice users. It's ideal for the comprehensive security of your home PC and data.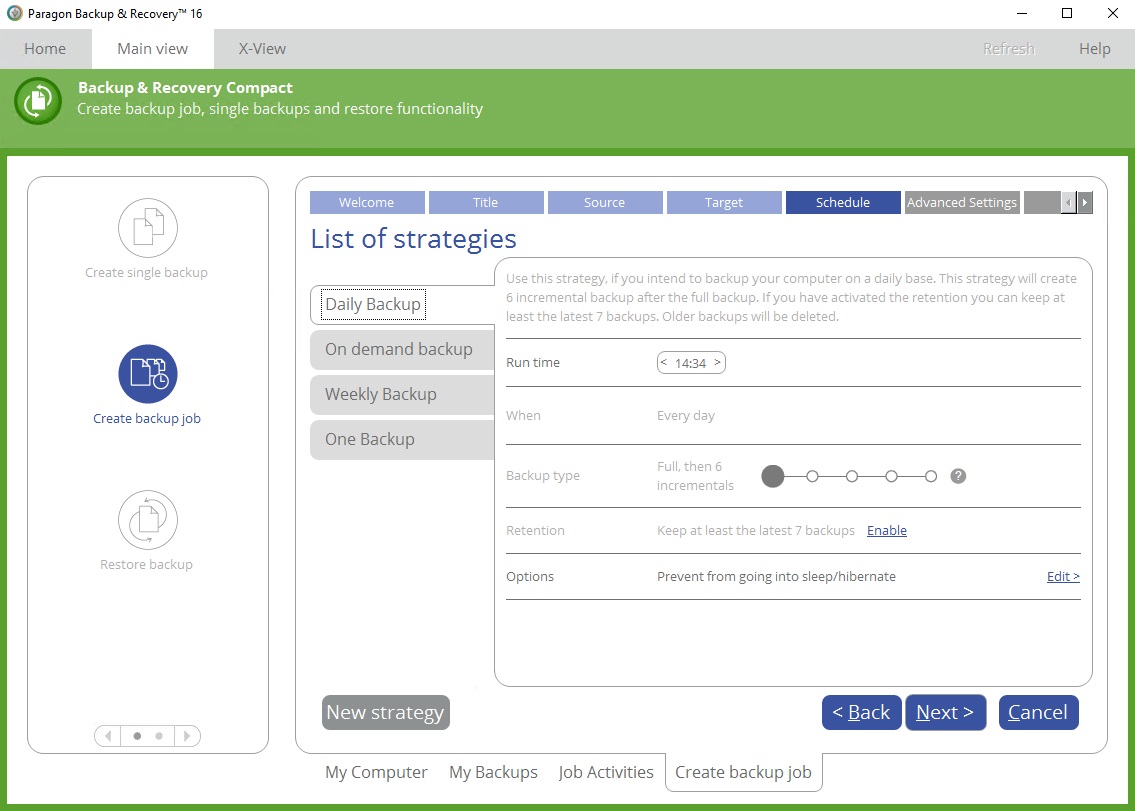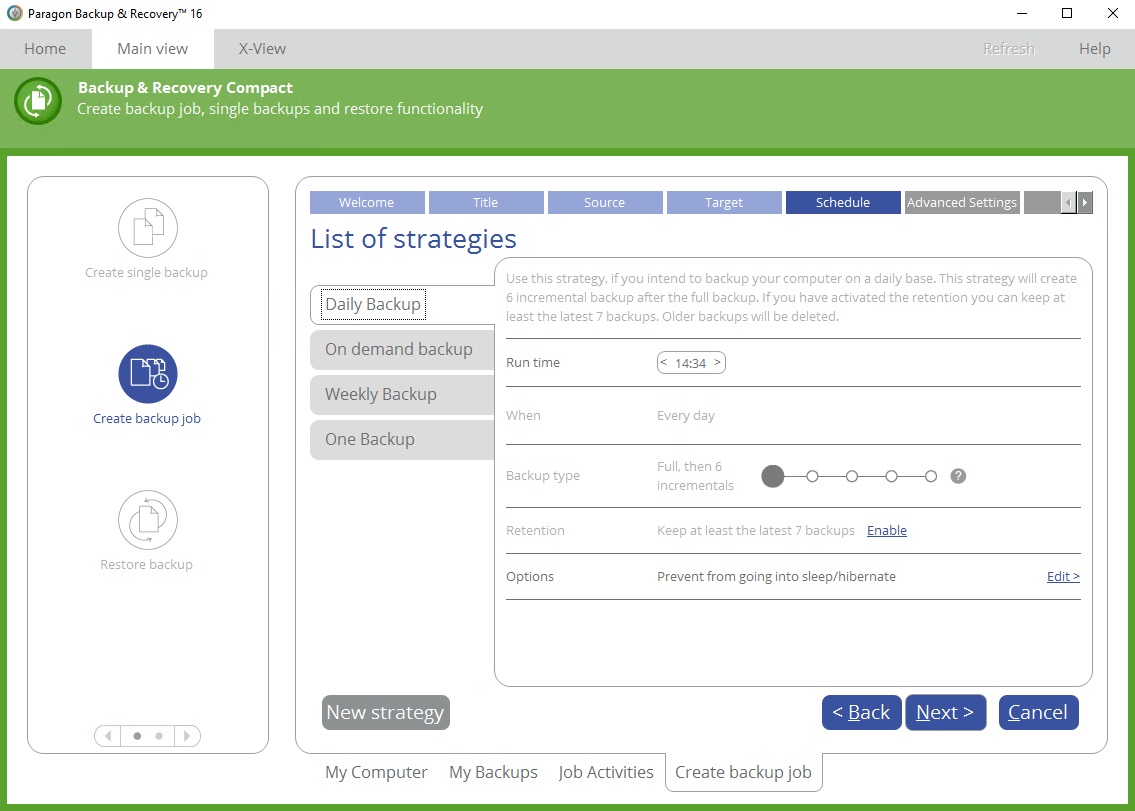 Why Backup & Recovery Advanced?
Comprehensive protection for systems and data:
– Backup & Recovery Advanced is based on the latest proven backup technology
– Support for any desktop Windows OS, including Windows 10
– Smart Backup Wizard helps you back up exactly what you need with the best backup method
– Live backup technology allows you to create backup images without rebooting your PC
– Selective Restore – no need to restore the entire image, you can easily extract files and folders from a backup image
– Backup & Recovery automates backup routines by scheduling operations directly with a simple Backup Wizard
– DOS/Linux and WinPE 3.0 bootable recovery environments are available on CD/DVD/Blu-ray or flash memory
– Support of all the latest hardware, Microsoft dynamic disks, GPT disks, major virtual machines, and Apple Boot Camp configurations
– Fixes most common system boot problems
Paragon Backup & Recovery Advanced is a disaster recovery and system migration solution for home Windows environments, both physical and virtual. Positioned as a successor to the Drive Backup 9 consumers line, it offers two backup approaches, the time-proven Drive Backup, characterized by rich functionality and excellent flexibility and the brand new System Backup, based on simplicity and minimal user participation. P2V and P2P operations are supported by Virtual Image Management and the updated Adaptive Restore – implements the latest trends in the system migration, protection, and evaluation.
Backup Features
– Advanced Drive Backup 11 Pro technology
Benefit from the newest Drive Backup technology with all existing capabilities to meet your complex backup needs.
– Out-of-box automated system backup
Use our new System Backup technology for the easiest backup ever: just set up the software once and it starts protecting your system and data immediately, and on a regular basis automatically.
– Any backup destination
Including local mounted/un-mounted partitions, external storage locations, CD/DVD/Blu-ray discs, network shares, FTP servers as well as a secured hidden partition on your local drive (Paragon Backup Capsule).
– Comprehensive Imaging for Win2K+ systems
Benefit from Microsoft Volume Shadow Copy Service (MS VSS) or Paragon Hot Processing – no more interruptions for your work.
– Smart Backup Wizard
Back up exactly what you need and with the best backup method, chosen automatically depending on the data to protect.
Recovery Features
– Brand new Virtualization Manager
Recover a Win2K+ system to a different hardware platform (P2P) or within minutes to a virtual environment (P2V).
– Linux/DOS and WinPE 2.1 bootable recovery environments
Available on CD/DVD/Blu-ray or flash memory: get the system back on track when it fails to boot, accomplish bare-metal system deployment, etc.
– Selective Restore of the data you need
Easily extract files and folders from a backup image without needing to restore the whole image.
– Boot Corrector
Fix most of the system's boot problems which resulted from human error, program error, or a boot virus activity.
Migration and Virtualization Features
– Easy system migration to a different or dissimilar physical or virtual environment
In case of hardware damage, you can continue using your OS on a different hardware.
– Online processing of locked (in-use) hard disks
Migrate without rebooting Windows and interrupting its work.
– Support for all popular virtual machines
Including MS Virtual PC, VMware Workstation, and VMware Fusion.
– Adjusts OS automatically
Recover the system's startup ability when migrating it to a different hardware platform.
– Smart Driver Injection
Make the process of adding new drivers for P2V and P2P operations smooth and easy.
Conclusion
Paragon Backup & Recovery Advanced is one of the most trusted and popular backup/recovery solution on the market today. In case you need a complaete drive management solution we recommend you to have a look at Paragon Hard Disk Manager Advanced which includes some extra features and options. Don't forget to use Paragon software coupons and discounts to save upto 50% of the original price.