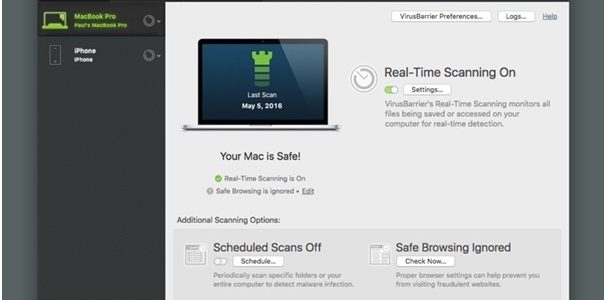 Intego Mac Internet Security X9: A Watchful Sentinel For Your Mac
Mac OS X is a vulnerable system and is pretty much prone to online attacks. The vicious virus attack on a Mac can expose the user's data and information and cyber criminals can use the same to swindle out a huge chunk of money. Mac Internet Security X9 is considered to be Intego's best security packages for Mac users. The software usually comprises two components, namely NetBarrier X9 and VirusBarrierX9. VirusBarrier is famous for the instant real-time malware notification and its ability to detect all the test malware files, while NetBarrier X9 prevents any incoming and outgoing malicious data via your Mac and protects the network connection. The software has gained the trust of several users, who swear by its effectiveness in providing a completely protected network.
Intego Mac Internet Security: Pros and Cons
Pros
Both antivirus and firewall protection
Showed consistency in independent lab test.
Parental controls available if you upgrade to Pro.
Scans for UNIX malware
Cons
Most of the features limited to PRO users only
Not effective against Windows malware
VirusBarrier X9 – Shields Your Mac Against Malware
VirusBarrier X9 has the potential to prevent and eliminate Mac virus. Most of the Mac users are of the opinion that Mac isn't vulnerable to virus attacks. The most surprising fact is that the majority of Mac users don't even have security software installed on their Mac devices. It becomes easy for cyber criminals to create and develop stubborn malware, spyware, and virus in order to target your system. As virus attacks are spread across the internet, the moment you connect your Mac with the net, it automatically gets attacked. VirusBarrier X9 is a shield for your device. An infected Mac serves as a medium to infect other Macs. If you connect your device to an infected Mac, the virus gets transmitted and eventually attacks all the files and documents that are stored in your device. VirusBarrier X9 detects and removes the virus.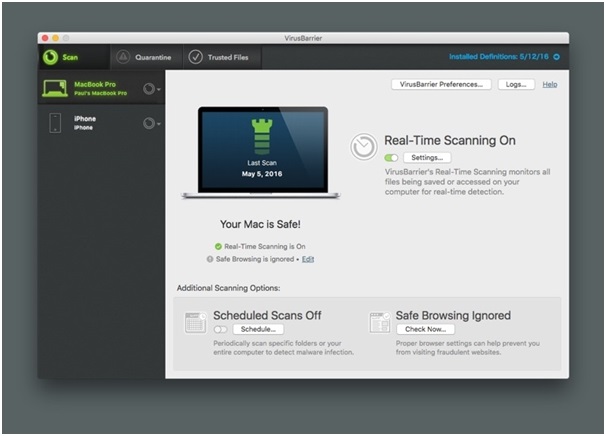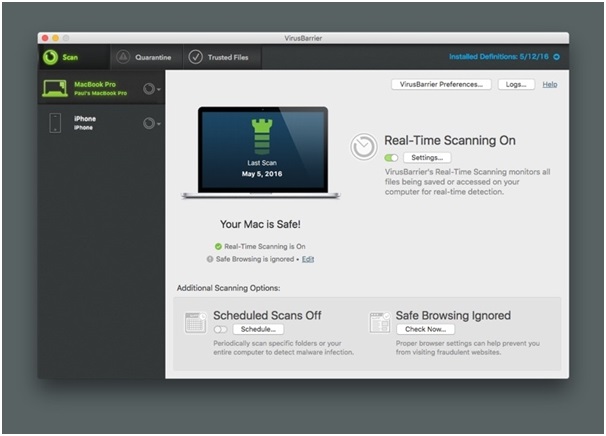 You can opt for full scans to check your device and then the disk will be scanned one by one. Or else, you can opt for the quick scan mode which scans the most significant part of Mac. VirusBarrier X9 furnishes real-time protection for your files, documents, and applications 24/7. It scans the junk emails before you click them open and discards any virus, worm, or Trojans that try to infiltrate in archive files. In cases of malware being detected, the user receives an email notification from Intego. As far as iOS devices are concerned, VirusBarrier X9 can detect and scan them to eliminate virus which try to intrude.
NetBarrier X9 – Shield your Mac from any kind of unauthorized access
NetBarrier X9 is more effective when it is used along with the VirusBarrier X9 application and it adds one more layer of protection. It is a two-way firewall which applies anti-spyware methods to shield outgoing data that users send from their Mac device. Aside from that, NetBarrier X9 supervises all the applications that make use of the same network used by the device. It helps in checking the default profiles for the network. The majority of the online threats affect your device through network, and the virus that attacks via network has a more devastating effect on the device and along with it, all the other devices connected with the same network. The main role of NetBarrier X9 here is to automatically change the network profile as soon as the network connection changes. Thus, the network has a new profile.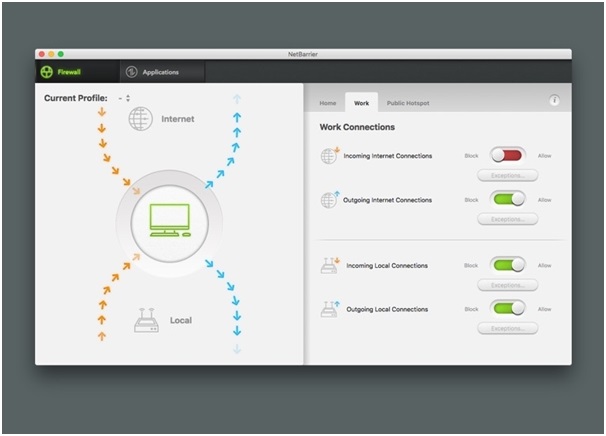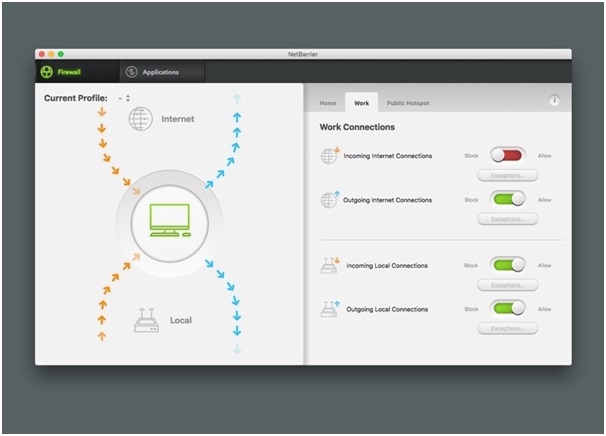 In addition to carrying out the above-discussed responsibilities, NetBarrier X9 has the ability to block or allow particular connections for particular local devices. Plus, it makes configuring network from the local network or the net quite easy. It monitors all kinds of online activities full time. The application is a concrete barrier or firewall that blocks all virus attacks that occur through the network. Hackers and cyber criminals target Mac or other devices that are on the same network. Once your device is attacked and controlled by the virus, it comes under the control of the remote hackers. These hackers can access what's stored in your device and get their hands on all your private and sensitive information such as your credit card account, banking details, IDs, logins, passwords, etc. This information can be used and sold out illegally by the hackers. This might lead you incurring a huge amount of financial loss. Threats to your device coming via network are harmful for your personal information safety and here is where NetBarrier X9 comes into play.
# If you want to try this attractive antivirus software for MAC don't forget to check Intego coupon codes to save a little extra.
However, I was a bit disappointed to find out that the Mac security software lacks on three fronts, and those three are actually pretty important ones. First off, they do not mention the term 'ransomware', which is one of the biggest security concerns of today's Mac users, especially for those who use online banking a lot. Also, native plug-ins are totally non-existent for the most common Mac browsers, which was quite a big turn-off for us. Also, Intego was not even in the first five performers in the competitive AV-TESTs we conducted. We won't say that the X9 version has got fatal flaws, and the product is actually good for users who need constant monitoring of malware activities on their Mac systems, but we think there is still plenty of scope for the developers to work on. The best part of the software program is that it offers superior firewall protection, something which you would definitely expect in a Mac security solution designed for all kinds of Mac users.
Another point of concern is that the Mac security solution cannot detect fraudulent URLs, which is another major headache of today's Mac users. It costs higher than most of the other similar software products, but it terribly fails at thwarting Windows malware programs. If you are living a mixed household, this one is definitely not the best choice. However, if you are looking to get firewall and antivirus protection for a reasonable cost, this one can be a safe bet.