Novabackup PC Review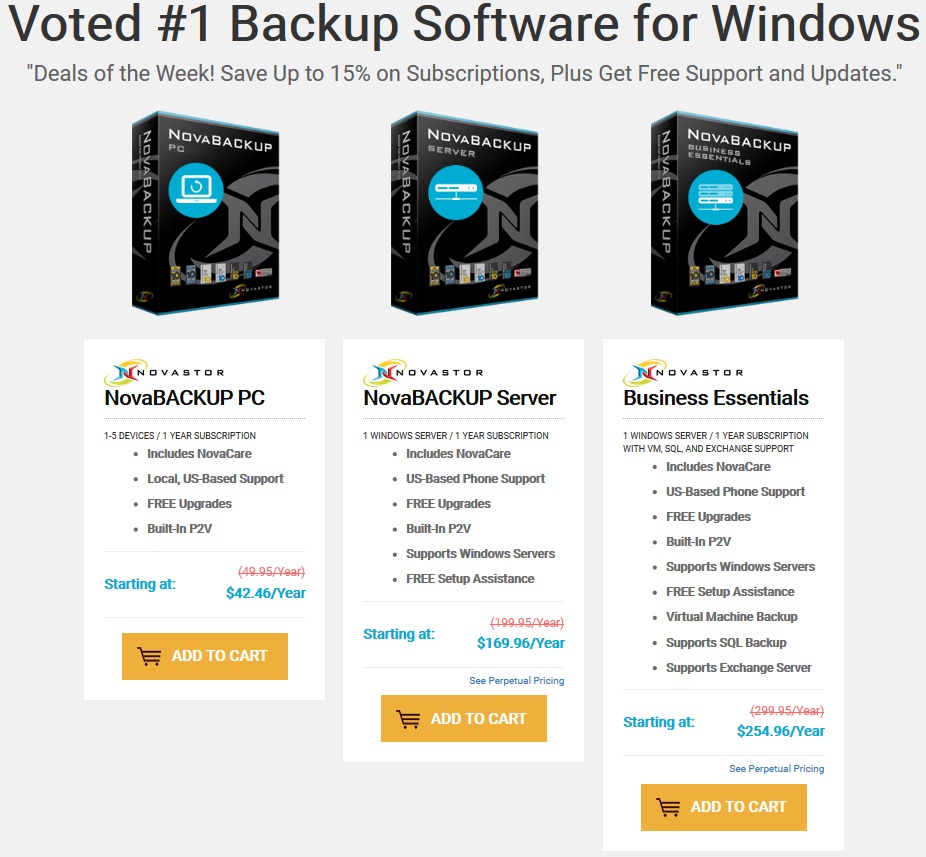 The new Novastor Novabackup product offers a complete and easy to apply backup and restore solution for any small to medium sized business network manager's needs. Professionals, have long relied on the innovation and reliability Novastor offers when it comes to data recovery tasks, especially now that the newly released version offers performance that is at least 4 times faster than any offered by the competition. It is designed to be completely stable and reliable while performing enhanced disaster recovery processes, and offers even better reliability than all prior versions.
The New Advanced Disaster Recovery and Remote Management Specific Features
The newly released application offers network managers more flexibility and scalable recovery options, allowing managers to backup and restore their data the way they need to. When data recovery images are made they can now be restored onto partitions of different sizes, which allows for better storage and efficient usage as well as easy virtual machine migrations.
New Features
– Support for Windows 10 and Server 2012
– More efficient and faster scheduling and implementing of disaster recovery backups
– Faster CD/DVD/BD writing
– Recovery projects can be configured from the Central Management Console (CMC)
– License Key can be configured from the CMC
– The new application can backup the Virtual Machine
The new version meets the needs of more complex business backup requirements like that of expanding the virtual machine, and offering support to hard drive clusters. It works well for businesses that need to protect VM infrastructures, and clustering or Hyper-V infrastructures. The new NovaBACKUP is powerful enough to handle all of these new data requirements but also offers easy-to-use controls, all at a price that most businesses can afford. This new version, unlike the previous is certified to support Windows 10 and Windows server 2012, so anyone purchasing a new system or upgrading to the newer Windows system and using the newer backup is assured of full compatibility, free upgrades and support from technicians who work with the engineers that built the Novastor product.
Conclusion
The new NovaBackup version offers three outstanding reasons for an upgrade. It offers outstanding backup speeds, is easy to manage on the network, thus allowing network managers to easily backup even those machines that function remotely on the network; additionally, its use supports business demands for virtual machine and SQL backups. The new NovaBackup is about speed, convenience, and responsibility, all the characteristics the small to medium sized business wants in the IT products it uses.
NovaBACKUP Server Review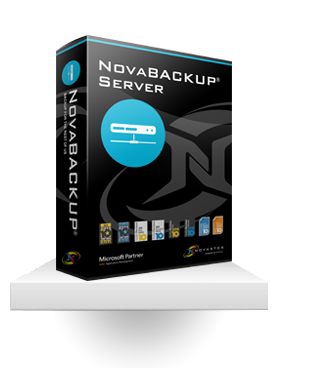 – Simplify Your Windows Server Backup Strategy
NovaBACKUP is easy to install and easy to use on Windows Server 2003 & 2008. Wizards guide you through the process and your protection begins immediately. The software is advanced enough to handle even the most serious server environments, but remains user friendly. Begin your backup strategy in a matter of minutes without the need of an engineering degree or the expense of an IT consultant.
– Save Costs
NovaBACKUP Server provides huge cost savings over the competition, without sacrificing features, benefits, or performance. NovaBackup has been providing data protection for years and is able to provide our cutting edge solutions at a price point that compares second to none for value.
– Support for the Latest Server Systems
NovaBACKUP Server is fully compatible with Windows Server 2008 R2 and Windows Server 2003 systems
– Take The Stress Out of Backup
Automatic processes continually update your protection – no need to remember to run backups. NovaBackup will even email to tell you that your files have been backed up.
– Get Full Peace of Mind
Disaster recovery and full disk imaging options allow you to restore your entire system including applications and all files even in the event of total computer loss. NEW differential imaging makes it fast and easy to keep your 'system image' up to date.
– Double Protect Your Data
Local and online storage all in one. This is the only way to fully protect yourself and maintain best access to your data.
– Find and Restore Files Easily
With NovaStors patent pending technology, restore historical versions of files, from a single view, regardless of when or where the files were backed up. You do not even have to remember which device you stored a file on. NovaBackup remembers and tells you!
– Backup with Lightning Fast Speed!
Fast Bit Technology updates your backups with bit level incremental changes. This makes for super fast backups both locally and online.
– Other Great Features Include:
– Device Spanning
– Mapped drive recognition
– Virus Scanning
– Data Encryption
– Open File Backup Support
– Tape Backup Support
– Blu-Ray and Removable Media Support
– Russian and Simple Chinese Support (NEW)
– Much More