Wise Care 365 Pro Review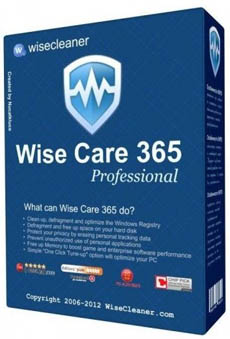 Wise Care 365 Pro combines 5-in-1 tools such as PC Checkup, System Monitoring, System Cleaner, System Optimization, and Privacy Protection.
These five parts along with their various utility tools work in tandem to rid your PC of junk or unnecessary files and keep it running smoothly. PC Checkup checks the health of the whole system and reports in case of any inconsistencies that need your attention. The feature scores the health of your PC with 10 being the highest and provides quick-fix solutions. System Monitor Utility is a great addition that monitors the running processes in your system and suggests ways to improve system performance. The Cleaner silently scans and cleans useless files, temporary files, broken registry entries, browser trash, caches, and other unnecessary system components to keep your system light and clean.
Privacy Protection is an impressive feature that ensures that your privacy is secure by removing browsing history, accessed websites, deleted data, and more. It prevents third-party recovery programs from recovering any private data that you may have deleted. It also generates unique passwords for your numerous accounts. Real-Time Monitoring allows you rest assured that Wise Care is keeping a watchful eye on your system at all times and will inform you if it detects anything unnatural or detrimental to the system's performance.