Perfect Privacy VPN Review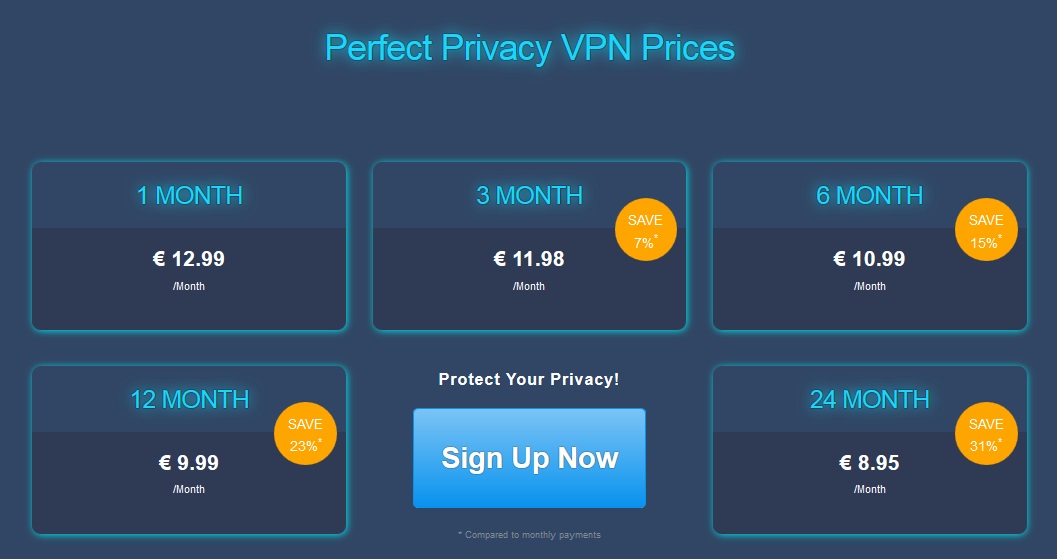 Perfect Privacy, as the name implies, is an all-round web security and anonymity tool which is the world's first VPN to provide multi-hop self-configurable VPN chains with full support for the widely used OpenVPN protocol. If you are looking for a dynamic VPN service which would route your web traffic through more than one hop within a secure network, Perfect Privacy is literally the perfect internet privacy and anonymity solution for you. It comes with a NeuroRouting feature, which routes your traffic through several hops on its network for better anonymity ad security, and a TrackStop ad blocker to make your browsing sessions completely free of interruptions. But there's more to it.
The Switzerland-based VPN is always on the cutting-edge, which is why you can always expect out-of-the-ordinary features with its premium subscription plans. The zero-log VPN is a widely trusted web anonymity solution and it's compatible with nearly all types of devices. You can even download custom-built apps which are available for Mac, Windows, Android and Linux users as of now. You can get 1000 Mbps of bandwidth irrespective of the plan you are choosing. They only have 54 servers in 23 countries, but all of their servers are bare-metal and dedicated ones, which are far more expensive and secure than the virtual servers offered by most VPN service providers.
Perfect Privacy promo codes and coupon codes are all updated regularly. In case you have an old promo code, do not forget to check if it's still valid. The official website only accepts valid coupon codes from third-party aggregation websites. Therefore, it's important for you to pick up a valid code in the first place so you can get eligible for a huge discount during the checkout process. If you want to access all of the dedicated and bare metal servers of Perfect Privacy, using a promo code is the best available solution. Do not forget to watch this space as the Perfect Privacy special offers are subject to expiry within a certain period.