Nuance Dragon Home Review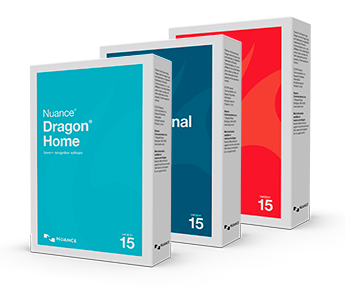 The kind of dictation apps that can be found for most smartphones, such as DigiDictate, or SpeechExec, do not really do justice to the possibilities of voice command technology. Even the iOS of the Apple iPhone's Siri software is clunky and does nothing to encourage people to talk to their phone, (unless they are having a telephone conversation with someone on the other end of the line!) No other package comes close to truly engaging with this platform outside of Dragon Dictation. With the release of the latest version; Dragon  Home, the creators have stepped up capabilities of this field-leading software even further than before.
If you are new to voice command applications Dragon Home will seem truly futuristic. It can translate accurately at a breathtaking speed. It includes a raft of intelligent features that enhance the performance of the software the more it is used.
The greatest beauty of Dragon Home is the simplicity by which it operates. You can transform ideas into text at the speed that you think them. There are no hindrances like typing, or spelling, to slow you down. All you need to do is speak and Dragon will capture your thoughts. It gives you the freedom to work without having to focus on a screen, or keyboard. When you have to revise or edit your creations, the commands allow you to work effortlessly through that process. The software is even designed to adapt its format rules by picking up your corrections, such as abbreviations, numbers, etc., so that your dictated text appears how you want it to every time. It is even possible to personalize Dragon with names, acronyms, and other phrases that you use frequently. Check the best Dragon coupon codes for US, UK, FR and DE before you decide to make a purchase to save extra.
There are many new features with this version that will impress even those who have used the the previous version of the software. Speed is one of the most remarkable aspects of this edition and it can realistically convert speech into text nearly three times faster than typing. Properly set up and trained it is very precise and will return text with up to 99% accuracy. In addition to being able to dictate and edit documents, the designers have created it to work specifically with email, IM, Tweets, Facebook posts and much more.
Alongside the built-in text editor; DragonPad, it is possible to use Dragon Home with many Windows applications such as Microsoft Word, OpenOffice Writer, or Corel WordPerfect. It can be used to send email via Microsoft Outlook, or through web-based email applications such as Windows LiveMail, Gmail and Hotmail. It has a built in web-searching feature that will allow you to dictate searches in Internet Explorer, Firefox or Google Chrome and comes with a fabulous delete feature that will erase text to the command 'Scratch that'.
Of course the real test for software of this kind is not through the extensive range of contemporary features that it comes equipped with, but through the way it converts the spoken word into written text. The inability to cope with accents, nuances of speech, or noise has been the downfall of most other dictation apps. It is in this respect that the software really is a winner. I have hitherto never found a piece of dictation software which could cope with my Irish brogue, but with a minimal amount of training Dragon Home has adapted to all the idiosyncrasies of my speech and produces near perfect sentences time and again. Each time a new word or phrase has been used, that has not been properly converted, it picks up the mistake and intuitively learns the word for the next time. This really is a piece of software that can change your life for the better.
Dragon Home Features Overview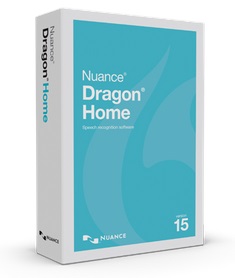 Dragon speech recognition. Simply speak to change how you work, communicate, create and live. Dragon Home has been designed to turn your talk into text faster and more accurately than ever before. Just speak your mind to capture ideas, create content, cruise through email, search the Web, or control your PC. Unleash your inner Dragon today with the best speech recogniyion software.
The software is the fast, fun and convenient way to interact with your PC using your voice. Dictate documents, send email, search the Web, and more – with simple voice commands. There's no easier or more enjoyable way to capture creativity and get more done on your PC for home or school.
What's New
Even More Accurate
Improved Accuracy: Dragon delivers up to a 20% improvement in out-of-box accuracy compared to Dragon 11. This means that Dragon gets you, and you get things done, faster than ever. And when you do need to make a correction, Dragon learns, making it more accurate the more that you use it.
Faster Than Ever
Faster Processors Yield Faster Performance: If you use Dragon on a computer with multi-core processors and more than 4 GB of RAM, the program automatically selects the BestMatch V speech model for you when you create your user profile in order to deliver faster performance. The latest version of the program boosts performance by delivering easier correction and editing options, and giving you more control over your command preferences, letting you get things done faster than ever before.
Enhanced Web Mail
Enhanced Experience with Gmail and Hotmail: Dragon enhances the experience of using your voice with two of the most popular web-based email applications — Gmail and Hotmail — offering Full Text Control and commands for the most frequent actions in Internet Explorer 9, Mozilla Firefox 12 or higher, and Google Chrome 16 or higher.
Interactive Tutorial
Interactive Tutorial: Proposed at the end of profile creation and available any time from the Help menu, the Interactive Tutorial in Dragon offers short progressive simulations to help you practice good dictation, correction and editing habits so that you can create text efficiently within just a few minutes. Even experienced users can benefit from the Interactive Tutorial.
Option to Automate the Dictation Box
The tool can automatically display this resizable intermediary box when you dictate into a text field for which it does not have Full Text Control; that way, you can enjoy capabilities such as Direct Editing commands and capitalization of the first word. (You can disable or enable this on the Miscellaneous tab of the Options dialog.)
Smart Format Rules
Smart Format Rules: the program now reaches out to you to adapt upon detecting your format corrections – abbreviations, numbers, and more — so your dictated text looks the way you want it to every time.
More Natural Text-to-Speech
More Natural Text-to-Speech Voice: Dragon's natural-sounding Text-To-Speech reads editable text—with fast-forward, rewind and speed and volume control—for easy proofing and multi-tasking. (Available in Home Edition and Above).
Faster Correction
Correction: When it comes to correcting a word or phrase, the program now includes more choices to make it quicker and easier to make a change.
Dragon Remote Mic – Now for Android
Remote Microphone App for iOS and now Android: The speech recognition software lets you go wireless with an iOS or Android device and the free Dragon Remote Microphone App. Turn your compatible iPhone, iPod touch (4th gen), iPad or Android device into a wireless microphone for use with the software over a WiFi network. And it's easier than ever to get started – simply use the camera on your device to scan the barcode that the latest version provides on-screen. (Available in Home Edition and above).